Adjectives
920+ Adjectives That Start with C | Definitions and Examples Included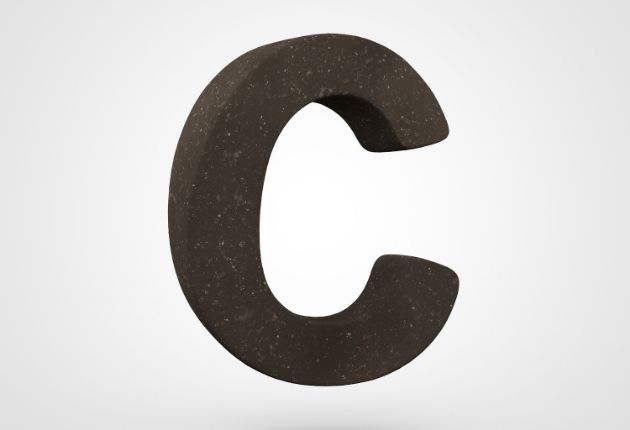 We welcome you to a comprehensive list of adjectives that start with C. Adjectives are crucial for explaining something in detail. Often people struggle with the description of objects, people and places because they do not have the right adjectives in mind.
Well, if you have ever bumped into such a problem, we are here to assist you. We have a vast list of adjectives beginning with C for you that you can use to spice up your conversations, essays, or assignments.
Ever been through writer's block where coming up with snappy adjectives is a hassle? Or have you been immensely disappointed after proofreading an assignment that looks boring and drab because it lacks detail and description?
If you relate to such situations then you have come to the right place. Here we have an ordered list of descriptive words that start with C to soothe your creative agony.
Dive right into this list of adjectives that start with C, to learn many interesting words that you have been previously missing out on.
Most Common Adjectives That Start with C
In the first category let us take you through some of the most common adjectives that start with C. These adjectives starting with C can be used in your day-to-day conversations.
1. Cute
Definition: charmingly or innocently appealing
Synonyms: endearing, beautiful
Example: Her cute button nose took my heart away.
2. Complete
Definition: sufficiently equipped with all the required parts
Synonyms: proper, perfect
Example: A complete manual will be provided by the company.
3. Confused
Definition: having trouble being sure or thinking clearly
Synonyms: unclear, puzzled
Example: She gave me a confused look and shook her head.
4. Clean
Definition: not having any stains or marks
Synonyms: flawless, neat
Example: After a little splash of water, the spoon was squeaky clean.
5. Clever
Definition: good at learning and understanding
Synonyms: cunning, brainy
Example: Ross is a clever leader.
6. Charming
Definition: endearing and appealing
Synonyms: beautiful, alluring
Example: I came across a charming girl at the party last night.
7. Chinese
Definition: related to China
Synonyms: of China
Example: Chinese food is finger-licking good.
8. Clear
Definition: easily understandable without any confusion
Synonyms: understandable, interpretable
Example: Thanks to your clear instructions, I aced the presentation.
9. Cheerful
Definition: extremely happy and positive
Synonyms: hopeful, joyous
Example: Her cheerful personality made everyone a fan.
10. Consecutive
Definition: coming immediately in succession
Synonyms: continuing, following
Example: Teaching for three consecutive slots made me exhausted.
Adjectives That Start with C – Beginner Level
If you have been looking for beginner level adjectives to learn, you are in the right place. Here are some of beginner level adjectives that begin with C we have picked for you.
1. Challenging
Definition: testing one's stamina and abilities
Synonyms: hard, demanding
Example: Getting my idea approved by her was a challenging task.
2. Classic
Definition: very conventional of its kind
Synonyms: representative, prototype
Example: He is a classic manipulator.
3. Criminal
Definition: related to crime.
Synonyms: illegitimate, illegal
Example: His criminal activities gained him a bad reputation.
4. Central
Definition: at the middle of something
Synonyms: pivotal, cardinal
Example: She had a central role to play in the deal.
5. Confusing
Definition: not making sense
Synonyms: tricky, complex
Example: She bombarded me with confusing questions.
6. Casual
Definition: comfortable and careless
Synonyms: occasional, non-serious
Example: We were supposed to wear casual dresses.
7. Complex
Definition: hard to understand having many connected parts
Synonyms: complicated, confusing
Example: The plot of this novel is very complex.
8. Calculating
Definition: using situations to your advantage to get something you want
Synonyms: selfish, crafty
Example: Jim was a coolly calculating, ruthless man.
9. Crucial
Definition: something important
Synonyms: central, salient
Example: This is a crucial goal for our win.
10. Conclusive
Definition: having a decisive effect
Synonyms: compelling, deciding
Example: We need conclusive evidence to prove him wrong.
Adjectives That Start with C – Medium Level
Let us make things a little more interesting but not difficult for you. Here are some more adjective words that start with C for you. The difficulty level of these adjectives that start with the letter C is medium level, so there is nothing to worry about.
1. Civilized
Definition: culturally and ethically developed
Synonyms: educated, sophisticated
Example: A civilized nation ensures a great country.
2. Comprehensive
Definition: covering all the aspects of something
Synonyms: broad, complete
Example: Her instructions were clear and comprehensive.
3. Chosen
Definition: selected among others
Synonyms: named, picked
Example: I am an expert in my chosen field.
4. Cheap
Definition: easily affordable
Synonyms: low cost, reasonable
Example: The market was selling fruits at unusually cheap prices.
5. Compressed
Definition: pushed due to pressure
Synonyms: tight, firm
Example: John squeezed the sushi rolls in a compressed container.
6. Curly
Definition: having a round, coiled shape
Synonyms: coiled, wavy
Example: Julia has beautiful curly hair.
7. Compact
Definition: tightly packed together
Synonyms: closed, compressed
Example: The oil was preserved in a compact package.
8. Catchy
Definition: memorable and appealing
Synonyms: appealing, captivating
Example: This song has a catchy melody.
9. Changeable
Definition: prone to variation
Synonyms: variable, inconstant
Example: Some conditions of the contract were changeable.
10. Countable
Definition: something that can be counted
Synonyms: measurable, predictable
Example: Make a list of countable nouns.
Adjectives That Start with C – Hard Level
It is time to add a bit more spice into the list of describing words beginning with C. These adjectives are at hard level so you need to be a bit more attentive now.
1. Coarse
Definition: having a rough texture
Synonyms: rough, bristly
Example: I hate this bush because of its coarse bristles.
2. Customary
Definition: commonly used
Synonyms: usual, traditional
Example: Let's make a customary toast.
3. Categorical
Definition: belonging in a category
Synonyms: unequivocal, absolute
Example: This draft is very detailed and categorical.
4. Characteristic
Definition: a distinguishing trait
Synonyms: attribute, quality
Example: Lychees have their own characteristic texture.
5. Crude
Definition: unfiltered and raw
Synonyms: coarse, rough
Example: The floor was crude but I somehow slipped on it.
6. Cozy
Definition: giving a feeling of comfort
Synonyms: snug, comfy
Example: We cuddled in a cozy blanket.
7. Convincing
Definition: capable of being believable
Synonyms: authentic, credible
Example: She won the debate with her convincing arguments.
8. Curved
Definition: having a bent shape
Synonyms: humped, arched
Example: The curved spoon was giving him difficulty in eating his food.
9. Conditional
Definition: subject to a condition
Synonyms: limited, tentative.
Example: This is a conditional contract depending upon the down payment.
10. Chilling
Definition: something scary or frightening
Synonyms: eerie, horrifying
Example: The spider webs in a dark room presented a chilling scene.
Adjectives That Start with C – Expert Level
As the word "expert" suggests, these C adjectives are just on another level. If you successfully learn these descriptive words beginning with C, you would become an expert too.
1. Ceaseless
Definition: something constant and never-ending
Synonyms: constant, continuous
Example: The ceaseless firing frightened my kid.
2. Ceremonial
Definition: related to formal events
Synonyms: conventional, ceremonious
Example: This is a largely ceremonial position.
3. Coherent
Definition: arranged in a logical order
Synonyms: orderly, systematic
Example: Your coherent statements make the argument even better.
4. Cleansing
Definition: having a thorough cleaning effect
Synonyms: purifying, cleaning
Example: This is my favorite cleansing cream.
5. Colossal
Definition: large or great
Synonyms: huge, massive
Example: We received a colossal amount of donations.
6. Corporate
Definition: related to a large organization
Synonyms: collective, joint
Example: She landed a corporate job.
7. Conflicting
Definition: out of synchronization or incompatible
Synonyms: clashing, opposing
Example: She raised my suspicions due to her conflicting statements.
8. Celestial
Definition: related to the sky
Synonyms: heavenly, astronomical
Example: Among all the celestial bodies, the moon is my favorite.
9. Considerate
Definition: careful about harming others
Synonyms: accommodating, generous
Example: Sarah is a kind and a considerate girl.
10. Concealed
Definition: something that is hidden
Synonyms: hided, covered
Example: I discovered the concealed weapon.
Positive Adjectives That Start with C
Do you want to spread some positivity around you with your words? If yes, here are some positive adjectives that start with C you should definitely have in your disposal.
1. Creative
Definition: related to the use of imagination
Synonyms: imaginative, innovational
Example: The creative aspects of her personality attracted me.
2. Certain
Definition: without any doubt
Synonyms: sure, definite
Example: I need a certain answer from you.
3. Capable
Definition: having the necessary ability to do something
Synonyms: efficient, effective
Example: You are a talented and capable child.
4. Crisp
Definition: having a dry and brittle structure
Synonyms: crunchy, crispy
Example: The pages of that book are old and crisp now.
5. Chirpy
Definition: very happy and cheery
Synonyms: cheerful, lively
Example: Martha is a chirpy girl.
6. Captivating
Definition: immensely attractive
Synonyms: alluring, appealing
Example: I love his captivating smile.
7. Commendatory
Definition: presenting something or someone as approving
Synonyms: admiring, appreciative
Example: John gave him a commendatory look.
8. Charismatic
Definition: having a charm
Synonyms: charming, fascinating
Example: John has a charismatic personality.
9. Cherished
Definition: loveable and important
Synonyms: relished, adored
Example: This diary from my grandfather is a cherished treasure.
10. Chivalrous
Definition: gallant towards women
Synonyms: courteous, brave
Example: Mike was charming and chivalrous.
Negative Adjectives That Start with C
Looking for ways to give vent to the negative feelings and emotions bottled up inside you? Here are some negative adjectives that start with C that may help you do just that.
1. Careless
Definition: not showing care
Synonyms: inattentive, negligent
Example: I am done with your careless attitude.
2. Clumsy
Definition: awkward while moving
Synonyms: awkward, lazy
Example: She is so clumsy that she kept on falling during the marathon.
3. Contrary
Definition: opposite to each other
Synonyms: opposite, contradictory
Example: Jim ignored the contrary opinion and went forward with the agreement.
4. Clueless
Definition: having no ability or knowledge
Synonyms: oblivious, confused
Example: I am a clueless girl stuck in a fast-moving city.
5. Catastrophic
Definition: causing damage
Synonyms: fateful, unfortunate
Example: If you let him take control then be ready for catastrophic results.
6. Ceaseless
Definition: unending and consistently going
Synonyms: constant, continuous
Example: Cindy faced harsh and ceaseless criticism at the party.
7. Changeless
Definition: not going through any change
Synonyms: constant, stationary
Example: The patterns of his abuse were changeless.
8. Calamitous
Definition: disastrous and devastating
Synonyms: catastrophic, destructive
Example: The pace of global warming is calamitous.
9. Capricious
Definition: unpredictable and surprising
Synonyms: fickle, inconstant
Example: Our country has a very capricious weather.
10. Cryptic
Definition: having a mysterious meaning
Synonyms: enigmatic, obscure
Example: The cryptic messages were hard to decode for me.
Adjectives That Start with C to Describe a Person
Let us now take a look at the adjectives that start with C to describe someone. You can use these C adjectives to describe a person or his salient features.
1. Calm
Definition: not feeling uneasy or nervous
Synonyms: quiet, serene
Example: He had a calm persona.
2. Caring
Definition: showing care and concern for people
Synonyms: kindhearted, warmhearted
Example: I have a very caring girlfriend.
3. Childlike
Definition: bearing resemblance to a child
Synonyms: innocent, immature
Example: She had a childlike innocence.
4. Curious
Definition: interested in knowing something
Synonyms: odd, strange
Example: She is nosy and curious about everything.
5. Carefree
Definition: free from care or concern
Synonyms: unbothered, untroubled
Example: Robert is a carefree guy.
6. Cheery
Definition: happy and positive
Synonyms: joyful, cheerful
Example: She was adored due to her cheery attitude.
7. Chatty
Definition: often engaging in conversations
Synonyms: communicative, talkative
Example: She is nice but unnecessarily chatty.
8. Careful
Definition: cautious about threats and dangers
Synonyms: alert, heedful
Example: He is a careful and calculated guy.
9. Canny
Definition: having cleverness
Synonyms: astute, sharp
Example: Linda is a canny businesswoman.
10. Certifiable
Definition: officially attestable
Synonyms: authentic, genuine
Example: Brad is a certifiable IT expert.
Adjectives That Start with C – Full List (920+ Words)
Here is a complete list of adjectives that start with C including all that we have discussed above. Go through them once, it will help you revise them all in one go.
Cute
Complete
Confused
Clean
Clever
Charming
Chinese
Clear
Cheerful
Consecutive
Challenging
Classic
Criminal
Central
Confusing
Casual
Complex
Calculating
Crucial
Conclusive
Civilized
Comprehensive
Chosen
Cheap
Compressed
Curly
Compact
Catchy
Changeable
Countable
Coarse
Customary
Categorical
Characteristic
Crude
Cozy
Convincing
Curved
Conditional
Chilling
Ceaseless
Ceremonial
Coherent
Cleansing
Colossal
Corporate
Conflicting
Celestial
Considerate
Concealed
Creative
Certain
Capable
Crisp
Chirpy
Captivating
Commendatory
Charismatic
Cherished
Chivalrous
Careless
Clumsy
Contrary
Clueless
Catastrophic
Ceaseless
Changeless
Calamitous
Capricious
Cryptic
Calm
Caring
Childlike
Curious
Carefree
Cheery
Chatty
Careful
Canny
Certifiable
Courageous
Caucasian
Cold
Costal
Cocky
Catoptrical
Close-minded
Coniferous
Centered
Crushed
Congruent
Cislunar
Crunching
Crawling
Crystallized
Calceiform
Confident
Coextensive
Cosignatory
Citric
Cankerous
Condemned
Crippled
Continuant
Cheaper
Colombian
Compounded
Celibate
Collegial
Cityfied
Carpal
Crooked
Contraband
Calcific
Cupular
Congenerical
Contemporaneous
Catarrhinian
Carsick
Communicable
Colorimetric
Copernican
Coincidental
Cragged
Consular
Cavalier
Conjugal
Concluding
Candent
Crass
Corbelled
Circuitous
Caducean
Closed
Comical
Chilly
Cognitive
Confirming
Charmed
Craven
Cubic
Chafflike
Chiasmic
Cloudless
Connotational
Coveted
Continent
Cyclothymic
Cockeyed
Crispy
Chaotic
Consuming
Civic
Calefactory
Catenulate
Calorific
Convulsive
Colloquial
Crafty
Cymose
Colonial
Changing
Captious
Condensed
Czech
Correctable
Condemning
Clinical
Comose
Candid
Canonical
Cautious
Cynical
Conspiratorial
Corrective
Chaldee
Costliest
Cloze
Contrabass
Canty
Conelike
Cephalopod
Corny
Cheerless
Cataclinal
Consistent
Cognisable
Carotid
Crackling
Catholic
Carmelite
Commercial
Cleared
Cerulean
Contagious
Cognizant
Cyprian
Calcaneal
Caesarean
Carpellate
Cloying
Consensual
Catarrhine
Condylar
Casuistic
Crustacean
Causal
Catalatic
Conscientious
Calycinal
Chancy
Congressional
Calefactive
Citrous
Cranial
Cementitious
Chancrous
Composite
Cabalistic
Carbonaceous
Caesural
Connatural
Completing
Crossed
Coexisting
Concrete
Cerous
Carbonic
Classifiable
Captivated
Caesarian
Catechetical
Cormous
Chubby
Caliginous
Crusted
Classical
Chance
Crying
Copesetic
Cathartic
Covariant
Childish
Chemic
Calicular
Coplanar
Celiac
Chestnut
Countywide
Conic
Coseismic
Colored
Chalybeate
Clubby
Cockamamie
Catamenial
Cadastral
Caulked
Cecal
Catarrhal
Calico
Competitory
Crotchety
Centenarian
Complementary
Copular
Custom
Carolingian
Chicken
Clubable
Crackle
Caulescent
Commemorative
Caramel
Cherry
Chainlike
Congenital
Conjunctival
Cubelike
Calefacient
Coquettish
Corvine
Cochlear
Computerized
Caffeinic
Corporeal
Cragfast
Colorectal
Combative
Calumniatory
Calycine
Cornish
Compressible
Continued
Cardiologic
Colloidal
Constricting
Cassocked
Crustose
Carnal
Congeneric
Crunchable
Chinless
Countless
Chlorotic
Convoluted
Costate
Crumbly
Charging
Categorised
Cogent
Candescent
Cackling
Ctenoid
Cursed
Contraceptive
Cercarial
Chancroidal
Concretistic
Conglomerate
Cubital
Celebratory
Cetacean
Correct
Champleve
Copulatory
Commensal
Cathedral
Canonic
Cogitable
Coastal
Concerted
Cetaceous
Curvaceous
Calmer
Casuistical
Chockablock
Cosmogenic
Confounded
Current
Cut
Clubbable
Congolese
Cheeky
Crural
Changed
Couthy
Conterminous
Crammed
Cryogenic
Confined
Crushing
Chattering
Classy
Contingent
Catty
Calculable
Counter
Conscious
Cairned
Civil
Careworn
Caustic
Congestive
Cumulative
Calciferous
Collective
Californian
Caecilian
Catalytic
Common
Chiasmatic
Crudest
Crackers
Consenting
Clogged
Cenogenetic
Collapsing
Combustible
Celluloid
Covalent
Coccygeal
Compassionate
Cash-and-stock
Cosher
Canorous
Catchpenny
Corinthian
Chunky
Corrupt
Calumnious
Cornered
Corked
Catechistic
Connate
Cultured
Concordant
Cowled
Contrite
Clapping
Competent
Carbonated
Closeable
Coroneted
Callous
Cacodaemonic
Carnivorous
Chatoyant
Citified
Compensable
Collectable
Colorfast
Catacorner
Compulsive
Caddish
Compliant
Crimson
Caroline
Cumbersome
Choleraic
Cylindrical
Colorimetrical
Conceptual
Collectible
Craniometric
Connubial
Chewy
Clanging
Conjugated
Caecal
Caseous
Consummate
Coterminous
Cathectic
Coriaceous
Crustlike
Cherubic
Clawlike
Crinkly
Clunky
Cellular
Cooked
Curdled
Coequal
Clairvoyant
Closest
Caducous
Cropped
Classified
Catkinate
Countryfied
Cod
Crinoid
Coastwise
Cantonal
Castrated
Cormose
Cedarn
Cockamamy
Corporal
Cotyloidal
Cliquish
Cataclysmic
Cuboidal
Controversial
Cerise
Carious
Clannish
Conjugate
Close-knit
Catapultian
Chaldaean
Collapsed
Castellated
Chippendale
Crummy
Cuddly
Catabatic
Cloudy
Clastic
Congenerous
Chief
Cismontane
Closer
Ceremonious
Cultural
Carnassial
Conservative
Champion
Cognate
Cerebral
Conceited
Cross
Cauline
Communist
Crowded
Cowering
Categoric
Citywide
Correlate
Cannular
Chlamydial
Costive
Cacogenic
Calced
Cellulosid
Cordial
Commendable
Conductive
Chary
Cooing
Calyptrate
Cunning
Condolent
Concluded
Corner
Cyprinid
Correlative
Collect
Cupulate
Complaintive
Catching
Cacodylic
Corking
Chic
Cordate
Curtained
Cesarean
Clear-cut
Cleanable
Cordless
Corded
Callithumpian
Calcuttan
Confirmed
Couthie
Constant
Courtly
Corneous
Climatic
Congruous
Cased
Chipper
Corned
Cranky
Critical
Catalan
Carangid
Carbolated
Creaking
Coccoid
Cowardly
Communicative
Cackly
Crushable
Crabby
Chapfallen
Creaky
Collaborative
Chasidic
Connectable
Composed
Camp
Colonic
Choleric
Catalectic
Carminative
Conformist
Cernuous
Complimentary
Cerebrospinal
Cosmopolitan
Clawed
Cherty
Committed
Centenary
Congenial
Coeval
Caucasic
Corporatist
Crippling
Catatonic
Confiding
Cambial
Creamy
Cisalpine
Contained
Catechetic
Cardinal
Cogitative
Comparable
Collarless
Carinated
Cacuminal
Chlamydeous
Communal
Cancerous
Cognisant
Countrified
Confederate
Competitive
Chian
Closing
Castled
Craggy
Camouflaged
Calculous
Convinced
Containable
Conditioned
Caged
Creeping
Cruel
Cuprous
Clubfooted
Conciliatory
Companionable
Chintzy
Cutting
Calvinistic
Curvy
Curative
Color
Czarist
Cruddy
Cereal
Chinchy
Canicular
Complaisant
Canadian
Cryonic
Chassidic
Cenobitical
Covetous
Consumptive
Chinked
Currish
Cephalic
Concave
Chatting
Classless
Cephalopodan
Celebrated
Conjoint
Canted
Crisscross
Catercorner
Cataplastic
Cancelled
Cold-blooded
Cloven
Carmine
Compound
Ciliary
Calvinistical
Cervical
Congested
Cupric
Caudate
Cenobitic
Chockful
Chichi
Challenged
Ceruminous
Civilised
Catadromous
Concise
Cannibalic
Chesty
Callow
Compelling
Concealable
Catachrestical
Chock-full
Commanding
Computer
Calcicolous
Concerned
Catabolic
Colorless
Cerebrovascular
Culpable
Carnation
Calcifugous
Chanting
Clad
Carbocyclic
Crabbed
Caudal
Ceylonese
Crack
Casebook
Connecting
Comforted
Captive
Completed
Ciliated
Cracking
Collateral
Cooperative
Cacophonous
Considerable
Creepy
Corrected
Categorial
Correlated
Casteless
Cesarian
Compulsory
Crystalline
Chanceful
Caller
Certified
Concentrical
Ceric
Cracked
Concomitant
Confluent
Clinging
Crunchy
Colorful
Caitiff
Cachectic
Callipygous
Capacitive
Celtic
Cacodemonic
Condign
Comparative
Chemical
Civilian
Coronary
Caucasoid
Conical
Calendered
Caloric
Connective
Carpetbag
Chiromantic
Copulative
Cocksure
Contaminated
Clanking
Chitinous
Cramped
Cuban
Chiasmal
Clothesless
Cervine
Calloused
Cadaverous
Chewable
Costly
Calculated
Capsulate
Chambered
Capacious
Clownish
Chaste
Conventional
Cenozoic
Cardiac
Calligraphical
Calyculate
Calming
Crinkled
Cockney
Contrarian
Clear-headed
Contiguous
Cyprinoid
Cagey
Complaining
Cheering
Cursorial
Ciliate
Crispate
Canned
Chapped
Couth
Calorifacient
Clathrate
Cosy
Corymbose
Categorematic
Criterial
Cagy
Cursory
Canonised
Comfortable
Cotyloid
Cantabile
Conformable
Complicated
Coptic
Canine
Comely
Conceivable
Confidential
Cursive
Can-do
Confucian
Clashing
Condescending
Cataphoretic
Callable
Collinear
Concentric
Conflicted
Confiscate
Coolest
Catachrestic
Carinate
Capitulary
Calycular
Chapleted
Close
Crestfallen
Climbable
Corneal
Concerning
Carinal
Chaldean
Constrained
Chantlike
Cambrian
Cyclopean
Crustal
Conducive
Curst
Crumbling
Cold-hearted
Coaxal
Ceramic
Colonised
Caespitose
Center
Cavernous
Censorious
Catchable
Canonist
Calando
Cordiform
Cardboard
Cubiform
Clamant
Curt
Cataleptic
Consummated
Calycled
Clammy
Carribean
Clamoring
Cluttered
Cubist
Cappadocian
Crusty
Cloistered
Conforming
Charitable
Crustaceous
Cataphatic
Cationic
Combined
Clandestine
Coercive
Cacophonic
Clean-cut
Carpellary
Calyceal
Complacent
Clarion
Caudated
Compendious
Calcareous
Chaetal
Cantankerous
Connected
Copesettic
Compatible
Cambodian
Concupiscent
Calceolate
Coy
Covered
Coral
Crashing
Consultive
Coreferent
Coseismal
Cilial
Catoptric
Clingy
Cissy
Capsulated
Canescent
Caprine
Credible
Capsular
Coccal
Cohesive
Censurable
Carolean
Conspicuous
Clothed
Cuboid
Couchant
Cespitose
Concurrent
Crabwise
Consoling
Coruscant
Calvinist
Crazy
Collected
Callipygian
Comforting
Coaxial
Curable
Centennial
Corpulent
Cool
Cylindric
Carpeted
Constructive
Final Thoughts on Adjectives That Start with C
So how was it, learning all these new adjectives that start with C? We hope that it was a good experience for you. You can use them in positive situations, or negative situations, to make a simple conversation or make a lasting imprint on your listeners after an important presentation.
These adjectives starting with C come in handy when your language needs a kick! You can go through all of them or categorically scroll through the list and select the relevant ones for yourself.
The finest part is that along with learning these descriptive words that start with C you come to know about synonyms used in place of them. What could be better than the added benefit of learning extra adjectives along the way?
This list of adjectives that start with C is here at your disposal, you may make use of this for any purpose that you want. So learn a bunch of them, be creative and have fun!