Adjectives
660+ Adjectives That Start with T | Definitions and Examples Included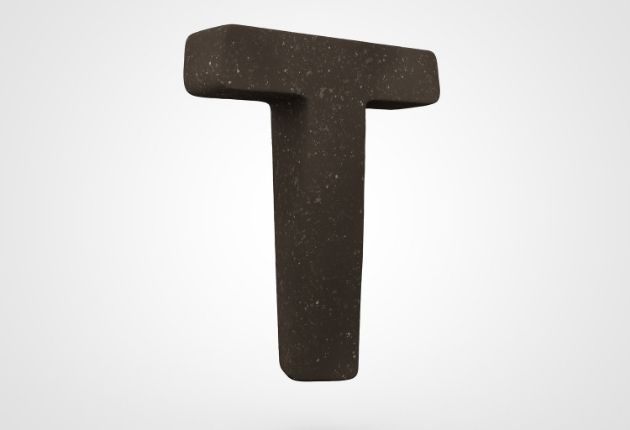 Welcome back! Here we arrive again with a collection of adjectives that start with T. These descriptive words that start with T will help you express your opinions more efficiently.
Apart from making you more expressive, adjectives make your discourse more vibrant too. So if you feel like you need to jazz up your interactions and get the reputation of a good storyteller, we have got you covered!
Next time if you set your eyes upon a beautiful painting at an exhibition or let's say witness a terrific goal at a game, you will have various adjectives to describe your reaction.
These adjectives beginning with T have been categorically arranged in a way that you do not feel any difficulty in learning them. So let us walk you through these adjectives that start with T.
Most Common Adjectives That Start with T
Let's begin with the most common adjectives that start with T. These adjectives starting with T are more familiar and easy than the ones we are going to be covering later.
1. Thirsty
Definition: the need to drink something
Synonyms: dehydrated, parched
Example: I was thirsty and tired.
2. Tired
Definition: having the need to rest
Synonyms: exhausted, fatigued
Example: I am too tired to understand anything.
3. Top
Definition: highest in place or rank
Synonyms: highest, uppermost
Example: I will be waiting for you at the top floor.
4. Tiny
Definition: very small or little
Synonyms: minute, mini
Example: I will only take a tiny amount of sugar.
5. True
Definition: according to reality
Synonyms: accurate, correct
Example: The D.A. confirmed that his statement was true.
6. Tense
Definition: tightly stretched
Synonyms: taut, tight
Example: You need to relax your tense muscles.
7. Thrilled
Definition: very happy
Synonyms: pumped, jazzed
Example: You seem thrilled about your new job.
8. Tight
Definition: closely connected together
Synonyms: compacted, compressed
Example: This knot is very tight.
9. Thoughtful
Definition: expressing care for other people
Synonyms: considerate, attentive
Example: Mary is a thoughtful girl.
10. Tender
Definition: gentle and kind
Synonyms: caring, kind
Example: Her touch was tender and reassuring.
Adjectives That Start with T – Beginner Level
Step up you are at the beginner level now. We have picked these easy beginner-friendly adjectives that begin with T and used them in sentences to get you acquainted with their practical use.
1. Technical
Definition: related to a specific skill
Synonyms: specific, specialized
Example: We need a technical expert for this case.
2. Typical
Definition: having characteristic qualities of something
Synonyms: classic, quintessential
Example: Loss of sense of smell and taste are typical symptoms of Covid-19.
3. Traditional
Definition: related to customs or culture
Synonyms: folk, historical
Example: You can wear a traditional turban to represent your folks.
4. Timely
Definition: occurring at the right time
Synonyms: prompt, convenient
Example: We are known for our timely service.
5. Trendy
Definition: in accordance with the latest fashion
Synonyms: fashionable, stylish
Example: I have some trendy watches for you at the store.
6. Trusting
Definition: having belief in something
Synonyms: trustful, unsuspicious
Example: His trusting behavior melted my heart.
7. Touching
Definition: the feeling of being grateful
Synonyms: moving, warming
Example: I appreciate your touching remarks.
8. Through
Definition: continuing or valid to the final destination
Synonyms: direct, non-stop
Example: I traveled on a through train from London.
9. Tidy
Definition: organized neatly
Synonyms: neat, sleek
Example: Her room is always tidy.
10. Tailored
Definition: altered for a special purpose
Synonyms: customized, modified
Example: I wore a tailored charcoal-grey suit yesterday.
Adjectives That Start with T – Medium Level
After the beginner level here comes the medium level! So let's move towards more adjective words that start with T. These adjectives that start with the letter T are slightly complicated but nothing you can't ace!
1. Tempting
Definition: attractive or alluring
Synonyms: enticing, appealing
Example: Your offer is undoubtedly tempting for me.
2. Tremendous
Definition: large in scale
Synonyms: huge, enormous
Example: Tremendous workload made her sick.
3. Teachable
Definition: worthy of being taught
Synonyms: educable, trainable
Example: My kids are surely teachable.
4. Timeless
Definition: unaffected by the passage of time
Synonyms: lasting, ageless
Example: You have a timeless beauty.
5. Transparent
Definition: something that is seen through
Synonyms: see-through, translucent
Example: We put the crystals in a transparent jar.
6. Treatable
Definition: able to be treated or cured
Synonyms: curable, mendable
Example: You are lucky that her disease is treatable.
7. Therapeutic
Definition: related to healing or therapy
Synonyms: healing, curative
Example: Painting is a therapeutic hobby.
8. Trustful
Definition: Trustworthy
Synonyms: confiding, unfeigned
Example: I find you trustful and talented.
9. Tragic
Definition: devastatingly sad
Synonyms: awful, mournful
Example: Her tragic demise shook the whole town.
10. Thunderous
Definition: having a loud sound like a thunder
Synonyms: roaring, deafening
Example: We heard a thunderous bang before the building collapsed.
Adjectives That Start with T – Hard Level
Things are heating up as we now enter the hard level! These describing words beginning with T might be a little more challenging but with the right examples, we have made sure that you pick them up in no time!
1. Tricky
Definition: not simple or easy to understand
Synonyms: complex, critical
Example: This question is very tricky.
2. Triangular
Definition: shaped like a triangle
Synonyms: trilateral, three-sided
Example: We can fit it in a triangular container.
3. Tamed
Definition: free of wilderness
Synonyms: domesticated, subdued
Example: We have a tamed monkey at our house.
4. Theoretical
Definition: related to theory rather than the practical
Synonyms: conceptual, abstract
Example: I did well in the theoretical portion of the test.
5. Transportable
Definition: something that can be carried
Synonyms: portable, movable
Example: These boxes are easily transportable despite their seemingly large size.
6. Tangible
Definition: real and able to be shown or touched
Synonyms: actual, real
Example: We can discuss the tangible benefits of this deal later.
7. Tenable
Definition: something that can be defended
Synonyms: defensible, justifiable
Example: This contract is tenable for at least 5 years.
8. Turkish
Definition: related to Turkey
Synonyms: (none)
Example: I love Turkish sweets.
9. Textual
Definition: related to or based on text
Synonyms: editorial, written
Example: Based on the textual evidence we can declare it a suicide.
10. Touchy
Definition: easily irritated or offended
Synonyms: sensitive, cranky
Example: He is very touchy about his past so don't bring it up.
Adjectives That Start with T – Expert Level
Don't get intimidated by the word "expert" over here. You are the expert we are talking about. We think you are all set to learn these T adjectives. We have descriptive words beginning with T that only an expert can handle!
1. Tempting
Definition: extremely attractive
Synonyms: irresistible, appetizing
Example: Your explanation is very tempting, I might believe it.
2. Throbbing
Definition: pulsating with speed
Synonyms: beating, stinging
Example: I entered the room with a throbbing heart.
3. Tuneful
Definition: having a pleasant melody
Synonyms: melodious, rhythmic
Example: Play some good tuneful music.
4. Temperate
Definition: a region having a mild temperature
Synonyms: mild, clement
Example: You can only plant these seeds in a temperate environment.
5. Temporal
Definition: related to time
Synonyms: secular, worldly
Example: Don't purely expect a temporal gain from this deed.
6. Tenfold
Definition: ten times more
Synonyms: (none)
Example: We are expecting a tenfold increase in the profits.
7. Tranquil
Definition: calm and peaceful
Synonyms: peaceful, restful
Example: I want to live in a tranquil place.
8. Tentative
Definition: not developed completely
Synonyms: unsettled, dependent
Example: You will only get tentative benefits from this deal.
9. Textile
Definition: related to the production of fabric
Synonyms: yarn, fiber
Example: The textile trade is increasing between both countries.
10. Traumatic
Definition: inflicting trauma
Synonyms: dismaying, horrid
Example: I had a traumatic experience as a foster child.
Positive Adjectives That Start with T
For the days you feel like life is a bed of roses and unicorns live on rainbows, we have these positive adjectives that start with T. Throw them around and be the next cool person who is all about positive vibes!
1. Tough
Definition: extremely strong
Synonyms: durable, resilient
Example: Get well soon, tough guy!
2. Tasty
Definition: having a good taste
Synonyms: scrumptious, delicious
Example: He treated us to a tasty dinner.
3. Tolerant
Definition: being patient
Synonyms: forbearing, liberal
Example: He is a really tolerant person.
4. Treasured
Definition: precious and valuable
Synonyms: valued, cherished
Example: This watch is my father's treasured possession.
5. Timesaving
Definition: being efficient
Synonyms: resourceful, laborsaving
Example: We need that timesaving software immediately.
6. Thriving
Definition: improving and growing
Synonyms: developing, advancing
Example: The country's economy is thriving.
7. Terrific
Definition: large in size or intensity
Synonyms: massive, gigantic
Example: He had terrific motivation for his work.
8. Talented
Definition: having skills
Synonyms: gifted, accomplished
Example: Babar Azam is a talented batsman.
9. Tasteful
Definition: having a good aesthetic sense
Synonyms: graceful, elegant
Example: Your choice of clothes is very tasteful.
10. Thrilling
Definition: pleasing and exciting
Synonyms: exciting, stirring
Example: I had such a thrilling experience at the Bahamas.
Negative Adjectives That Start with T
For the days you feel like killing those unicorns that live on rainbows you can use these negative adjectives that start with T, to get off that heat. These adjectives are usually used in a negative context.
1. Toxic
Definition: having a poisonous effect
Synonyms: poisonous, venomous
Example: They kept on being reckless about toxic waste.
2. Terrible
Definition: very grave
Synonyms: dreadful, horrific
Example: He has a terrible headache today.
3. Terrified
Definition: extremely scared
Synonyms: frightened, petrified
Example: She was terrified at the sight of the dead body.
4. Taboo
Definition: restricted on moral grounds
Synonyms: forbidden, prohibited
Example: Female sexual wellbeing is considered taboo here.
5. Teasing
Definition: being playful in an annoying way
Synonyms: harassing, irritating
Example: He had a teasing smirk on his face.
6. Trashy
Definition: having bad quality
Synonyms: substandard, sleazy
Example: Your music collection is pretty trashy.
7. Tyrannical
Definition: characterized by authority
Synonyms: oppressive, repressive
Example: He is a tyrannical ruler.
8. Torpid
Definition: lacking vigor
Synonyms: sluggish, inert
Example: You look torpid today.
9. Treacherous
Definition: posing threat
Synonyms: dangerous, hazardous
Example: Too many red flags point towards a treacherous relationship.
10. Tempestuous
Definition: having disturbance
Synonyms: turbulent, tumultuous
Example: Their marriage was tempestuous but so it ended soon.
Adjectives That Start with T to Describe a Person
Next in line, we have a list of 10 adjectives that start with T to describe someone. Go through them in detail and see how many T adjectives to describe a person may come in handy for your next party.
1. Tall
Definition: having a good height
Synonyms: big, high
Example: I saw a tall man entering the alley.
2. Thankful
Definition: having gratitude
Synonyms: relieved, grateful
Example: She is thankful for the favor.
3. Trustworthy
Definition: easy to trust
Synonyms: reliable, dependable
Example: I think he can be the trustworthy man for this job.
4. Tremulous
Definition: shivering slightly
Synonyms: shaky, quivering
Example: She spoke in a tremulous voice and looked scared.
5. Tearful
Definition: about to cry
Synonyms: weeping, sobbing
Example: I went over to her for a hug, feeling tearful.
6. Tenacious
Definition: having persistence
Synonyms: persevering, persistent
Example: Sam is a tenacious guy, he'll come back.
7. Tactful
Definition: good at a skill
Synonyms: diplomatic, wise
Example: It was tactful of her not to criticize me.
8. Timid
Definition: weak and submissive
Synonyms: fearful, submissive
Example: John is too timid, he wouldn't take action.
9. Thrifty
Definition: recycling and reusing resources without wasting them
Synonyms: provident, frugal
Example: My wife is thrifty and low maintenance.
10. Truculent
Definition: showing anger
Synonyms: defiant, belligerent
Example: Recently he has become truculent and hard to please.
Adjectives That Start with T – Full List (660+ Words)
Below is a list of adjectives that start with T with all that we've discussed. You are suggested to give them a look and see how many you remember!
Thirsty
Tired
Top
Tiny
True
Tense
Thrilled
Tight
Thoughtful
Tender
Technical
Typical
Traditional
Timely
Trendy
Trusting
Touching
Through
Tidy
Tailored
Tempting
Tremendous
Teachable
Timeless
Transparent
Treatable
Therapeutic
Trustful
Tragic
Thunderous
Tricky
Triangular
Tamed
Theoretical
Transportable
Tangible
Tenable
Turkish
Textual
Touchy
Tempting
Throbbing
Tuneful
Temperate
Temporal
Tenfold
Tranquil
Tentative
Textile
Traumatic
Tough
Tasty
Tolerant
Treasured
Timesaving
Thriving
Terrific
Talented
Tasteful
Thrilling
Toxic
Terrible
Terrified
Taboo
Teasing
Trashy
Tyrannical
Torpid
Treacherous
Tempestuous
Tall
Thankful
Trustworthy
Tremulous
Tearful
Tenacious
Tactful
Timid
Thrifty
Truculent
Twilight
Toothsome
Triumphal
Textbook
Tantric
Toxicologic
Tailless
Tidal
Tan
Tricentenary
Topographical
Tortuous
Tattered
Travelable
Treed
Touristy
Trifling
Terse
Tangled
Trifoliate
Tatty
Tralatitious
Threescore
Torturous
Teeny
Tasselled
Tumid
Tacky
Temperamental
Thickset
Transnational
Thyrotoxic
Traceable
Tenebrific
Treeless
Transposable
Translatable
Thyroidal
Tacit
Tanned
Top-notch
Teary
Tubal
Transmutable
Touched
Tabu
Twinned
Trifoliated
Transplanted
Terefah
Toxicant
Threepenny
Trinucleated
Turbinate
Twopenny
Twinkly
Thirtieth
Tutorial
Telepathic
Tireless
Trivial
Tolerable
Tame
Thermionic
Tangy
Taliped
Taciturn
Third
Tattling
Tatterdemalion
Thalassic
Tartarean
Tuppeny
Transversal
Towheaded
Thoroughbred
Taoist
Telluric
Tasseled
Troublesome
Techy
Terminal
Tomboyish
Timorese
Tuberculoid
Teeming
Transmundane
Tricuspidate
Triangulate
Tricuspid
Traveled
Tinny
Tragical
Transcendent
Tubercular
Thermosetting
Thirteen
Tensionless
Trojan
Tonguelike
Totipotent
Tripartite
Tref
Tubby
Twitchy
Teenage
Tyrannous
Thorny
Torrid
Tyrolean
Truant
Thermoplastic
Trendsetting
Tranquillizing
Turbaned
Trained
Telocentric
Threatening
Timorous
Tsarist
Typographical
Torrential
Tactile
Tympanic
Tannic
Thermic
Textural
Tapered
Trousered
Trilingual
Tomentous
Transverse
Tinkly
Tendencious
Thoreauvian
Theistical
Trophoblastic
Theistic
Tetrametric
Talebearing
Trilobated
Tsaristic
Thoracic
Tamil
Taxpaying
Tasteless
Toeless
Thoughtless
Tellurian
Totalistic
Transpolar
Traitorous
Technological
Tearless
Tusked
Thick
Thwartwise
Tyrolese
Tropic
Transferable
Turgid
Thermoelectric
Teratogenic
Thundering
Thyroid
Tactical
Touristed
Telephonic
Transformable
Ternate
Tubeless
Trifoliolate
Tiresome
Trabeate
Tinseled
Tutelary
Trabeated
Thoriated
Thundery
Tuscan
Twisty
Threefold
Tragicomic
Temptable
Thalloid
Tawny
Truncate
Thunderstruck
Torulose
Triploid
Thirdhand
Tormented
Teutonic
Taxonomic
Timbered
Threatened
Toupeed
Tufted
Tricksy
Topical
Thickspread
Tritanopic
Transmissible
Teetotal
Tonic
Tripinnate
Tedious
Transpiring
Tractive
Translunar
Typographic
Tied
Thermolabile
Trigonal
Throated
Toadyish
Translunary
Thenar
Thirty
Transcendental
Tunisian
Throwaway
Tart
Twisted
Triclinic
Thievish
Telescopic
Towering
Tepid
Teal
Traversable
Tomentose
Tuberculate
Thallophytic
Taxonomical
Theoretic
Tubular
Truthful
Testimonial
Tenderhearted
Testaceous
Telegraphic
Thickheaded
Tenebrious
Talismanic
Troublous
Tardive
Texan
Tiring
Tenebrous
Talky
Twilled
Transcultural
Talentless
Trichrome
Tempted
Trimmed
Transformative
Tigerish
Tributary
Tangential
Treasonous
Toroidal
Thieving
Tragicomical
Tubed
Transcontinental
Thematic
Tympanitic
Transient
Tyrannic
Taloned
Tined
Thankless
Trochaic
Tenth
Tattooed
Tibetan
Twentieth
Turbulent
Tuxedoed
Twoscore
Tenuous
Trifid
Testamentary
Trackless
Trinuclear
Telltale
Trashed
Tannish
Tutelar
Tracheal
Transsexual
Teensy
Thermometric
Triumphant
Thready
Tactless
Thriftless
Tudor
Transuranic
Token
Theatrically
Tinned
Tested
Thistlelike
Thespian
Trilobed
Trilled
Trimotored
Ticklish
Thoroughgoing
Troubled
Tod
Trusted
Tipsy
Thermostatic
Tumescent
Triple
Timeserving
Tinpot
Tonal
Trapezoidal
Talkative
Transvestite
Thousandth
Teentsy
Taiwanese
Tetchy
Triassic
Tortious
Terminable
Tentacled
Turkic
Taxing
Tendinous
Topless
True-blue
Treble
Toxicological
Threadlike
Terpsichorean
Toothed
Tetragonal
Tiddly
Transoceanic
Tightfitting
Tripping
Twelve
Ternary
Thrillful
Tertiary
Tearing
Tongan
Tarry
Translational
Trepid
Tobagonian
Tapestried
Tricentennial
Twee
Turkmen
Transonic
Testicular
Telegnostic
Twilit
Tightlipped
Treelike
Triune
Tearaway
Tenanted
Treasonable
Tahitian
Trihydroxy
Trigonometric
Tonsorial
Thrombosed
Tegular
Troubling
Topographic
Trabeculate
Transformational
Tractable
Torturesome
Tinselly
Twofold
Tramontane
Trillionth
Tawdry
Testy
Trichromatic
Topping
Topmost
Tactual
Telescoped
Tiptoe
Topknotted
Toothlike
Terminological
Truncated
Trabecular
Tottery
Teen
Tingling
Then
Tilled
Truehearted
Tessellated
Temporary
Totaled
Tenderized
Tranquilizing
Trim
Thermal
Trinucleate
Taxable
Telekinetic
Together
Triplex
Theatrical
Tetanic
Tantalising
Trillion
Totemic
Thorough
Tickling
Trophotropic
Translucent
Tensile
Tillable
Transplantable
Tangerine
Theological
Trackable
Trilobate
Titulary
Transplacental
Tabby
Taupe
Toilsome
Trinidadian
Toothless
Taunting
Trimmer
Trite
Toneless
Trancelike
Telemetered
Thinking
Trivalent
Teenaged
Tongueless
Thermonuclear
Typic
Terrene
Twinkling
Tantamount
Totalitarian
Technophilic
Tardy
Twinning
Theocratic
Tantalizing
Transcutaneous
Thermoset
Transmittable
Ticking
Tribadistic
Tractile
Twiggy
Tousled
Transmontane
Tallish
Theist
Tabular
Transistorized
Turbid
Tetravalent
Transatlantic
Tensional
Trenchant
Trophic
Tuberculous
Twelfth
Testable
Total
Thracian
Theban
Thinkable
Thumping
Therapeutical
Transformed
Tubelike
Triennial
Titanic
Tiptop
Tenured
Tuberous
Their
Thickening
Throwback
Tanzanian
Tainted
Thenal
Taillike
Tautologic
Tensed
Threadbare
Terrifying
Tightfisted
Testate
Tarsal
Tetramerous
Transeunt
Transvestic
Transactinide
Thermodynamic
Tectonic
Tertian
Trilateral
Transitory
Transdermic
Tentacular
Tumultuous
Tzarist
Tweedy
Thirteenth
Tricolor
Tribal
Territorial
Targeted
Terrestrial
Tendentious
Tibial
Toothy
Thickened
Transdermal
Tantrik
Throaty
Terete
Topnotch
Titular
Thinned
Trick
Touchable
Tameable
Tautological
Taurine
Tenderised
Technophobic
Trig
Tip-top
Twiglike
Trainable
Tajikistani
Tokenish
Tuneless
Training
Tropical
Tender-hearted
Twin
Thrashed
Tarnished
Transitive
Transalpine
Twenty
Topological
Transgendered
Transitional
Trusty
Topologic
Tenor
Trapped
Togolese
Togged
Thousand
Thin
Tippy
Thumbed
Tartaric
Thornless
Timeworn
Tasmanian
Final Thoughts on Adjectives That Start with T
So that is the end of this lesson on adjectives that start with T, and we hope they were helpful for you.
However, nothing could be truly learnt without practice so we want you to use them in your language to get a clearer understanding!
We discussed all the categories of adjectives that start with T and made sure you get the right examples to understand them.
So now if you need to describe someone or express yourself, you would have plenty of adjectives starting with T in your mind. Ranging from the easy ones to the super hard ones, we had everything at one place for you.
All of these descriptive words that start with T are equally fun to use, only if you are willing to experiment with them!